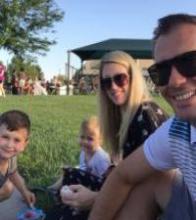 About Me
What inspired you to get into the field of education?:
The responsibility of serving young people.
What's the most rewarding part of your job?:
Impacting the lives of others daily.
General background information (years in education, degree(s), Universities/Colleges attended):
I have been teaching since 2004. I have taught Physical Education and Special Education. I have a degree in Geography from Fresno State University.
Interests/Hobbies:
I love spending time with my family, coaching basketball and being active.
Thought Provoking Quote:
" I have failed over and over again, and that is why I succeed." - Michael Jordan
My Classroom
Courses Taught:
PE/Health K-12
About My Classroom:
Culture is Everything!