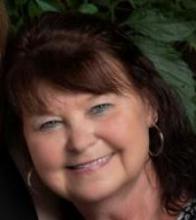 About Me
What inspired you to get into the field of education?:
The difference between an average education and an exceptional education for our children isn't the big things, it's the hundreds of little things that add up to make a real difference. I see it every school day; the teachers, staff, and administration making extraordinary efforts to educate our children and being part of these efforts inspires me. I honestly look forward to every school day. Every day is different, and every day is important.
What's the most rewarding part of your job?:
I value the opportunity to work with so many different people throughout the day. Students, parents, teachers, staff, and administration all working together for the success of our students is very rewarding to me.
General background information (years in education, degree(s), Universities/Colleges attended):
My connection to education started at the University of Iowa where I worked as the Coordinator of the Iowa Test of Basic Skills. My family moved to Fargo, ND where I was the Administrative Assistant to the Assistant Superintendent of Instruction for the Fargo Public Schools. After relocating to Aberdeen, SD, I taught keyboarding and writing to first and second graders at CC Lee Elementary. I began my career at Polaris as the Registrar before moving over to the Office Manager role.
Interests/Hobbies:
I enjoy spending time with my family. We enjoy fly fishing, hiking, camping, snowshoeing, and golf.
Thought Provoking Quote:
One of my favorite quotes is from Winnie the Pooh by A.A. Milne
"Promise me you'll always remember: You're braver than you believe, and stronger than you seem, and smarter than you think." --Winnie the Pooh