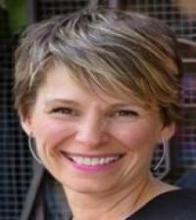 About Me
What inspired you to get into the field of education?:
My sixth grade teacher inspired me to become a teacher. She was so kind, understanding, and helped me achieve things I never thought I could. From then on, I knew I wanted to help and teach students just like she did.
What's the most rewarding part of your job?:
The most rewarding part of my job is seeing students excited to learn and watching them grow and blossom.
General background information (years in education, degree(s), Universities/Colleges attended):
I attended the University of Wyoming and received my undergraduate degree in Elementary Education (K-6). I then attended the University of Northern Colorado and received my graduate degree in Special Education: Severe Affective (Birth-21 years). I have been teaching since 1994 and teaching Special Education since 2001. I also have my certification in Orton-Gillingham from the Institute for Multi-sensory Education.
Interests/Hobbies:
My interests include reading, going to see live music, gardening, fitness classes, and dancing. I also love traveling the world with my husband and daughter.
Thought Provoking Quote:
"Writing and reading is to me synonymous with existing." - Gertrude Stein
My Classroom
About My Classroom:
I use Orton-Gillingham when teaching literacy. OG is a highly structured multi-sensory approach that breaks reading and spelling into smaller skills. It is extremely effective for teaching all students, but it is especially effective for students with dyslexia. I use sight, hearing, touch and lots of movement to help students connect, learn and flourish.